Previously we talked about finding your core to support graceful, coordinated movement. But it's also worth noting, that your core is not some separate unit outside of the body to train in isolation. Your core is the bridge between the upper and lower body. Thus core mobility is that synergistic movement of the muscles within your trunk which extend and flex the spine. Pilates can help improve this freedom and mobility of your core to improve whole-body movement and decrease stiffness and pain.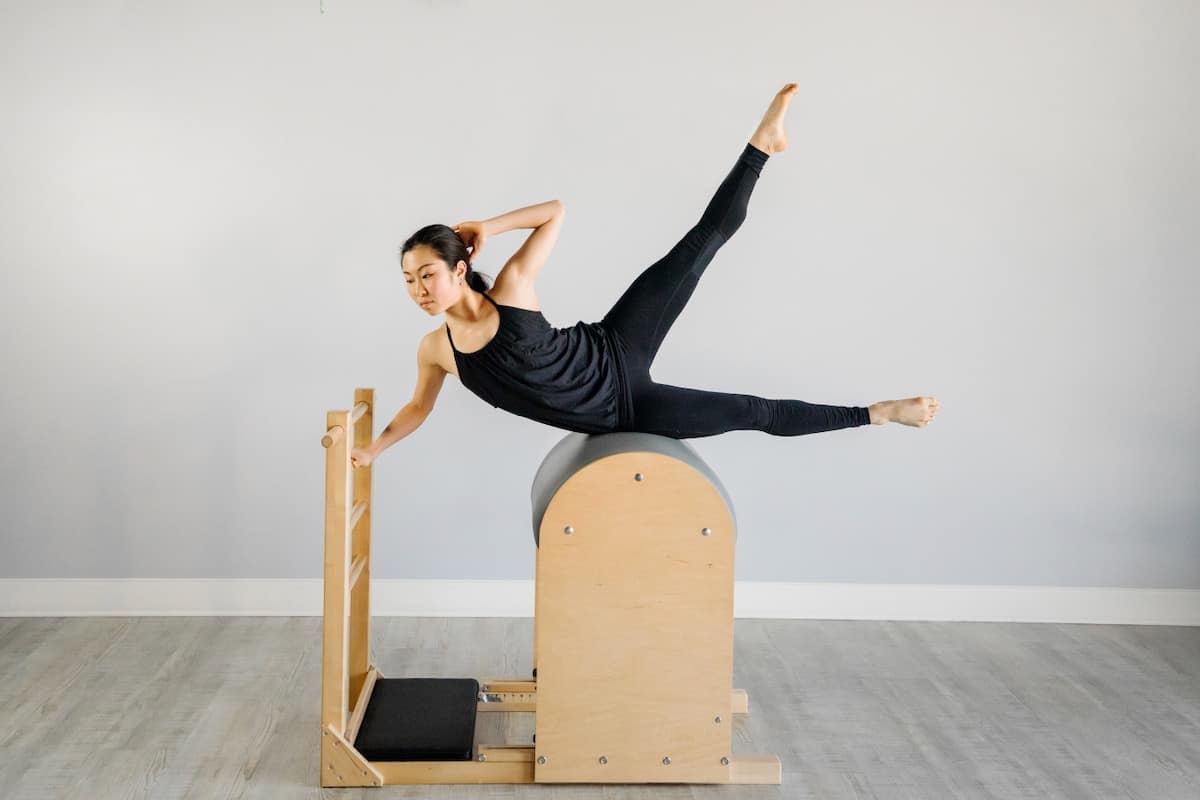 What is core mobility?
Think of your core as the middle of your body that bridges between your upper and lower extremities. If there's a weakness in your core or an imbalanced pull of muscles, there can be an inefficiency of movement or even pain and possible injury. All muscles function in a "coupling pattern". This means that for every muscle which flexes, it is coupled with a muscle that extends. When looking at the core and building better mobility, it's important to look at both these muscles and train them together. Especially as it relates to the pelvis and spine complex.
What are these muslce groups that bridge your upper and lower body, making up your core?
Abdominals support the lower back.
Upper back extensors support the upper spine.
Multifidi are back extensors that stabilize the trunk.
Transversus Abdominals (TA) and Obliques reduce forces borne by the spine.
Pelvic Floor is very impoortant in supporting and stabilizing the core, especially as it relates to breathing.
Within your core, the muscles that function in a coupled pattern need to have balanced strength and flexibility. That way your whole body can flex and extend! Basically, abdominals should be functional – not chronically flexed and dehydrated to the point of stiffness and reduced movement.
Build Core Mobility at Home:
Lie on your back on the mat with knees bent and arms beside you, feeling the weight of your head, spread of your ribcage, and weight of your pelvis.
Exhale tuck your pelvis by lifting your abs, press your feet into the mat to flex your hamstrings and one vertebra at a time start to articulate your hips up into Bridge.
Inhale at the top, slowly articulate your spine, one vertebra at a time, back down onto the mat.
This deceptively simple Pilates exercise is a perfect example of how to improve core mobility. It's focused on the muscle groups that act on the pelvic complex! It helps open the front of your hips and stretch the low back, strengthens your abdominals and hamstrings, and teaches control and stability of the spine.
Disclaimer
THE INFORMATION EXPRESSED ON THIS SITE IS FOR EDUCATIONAL PURPOSES ONLY. WE DRAW ON OUR EXPERTISE AS PILATES AND MOVEMENT SPECIALISTS BY EXPANDING OUR PROFESSIONALISM THROUGH CONTINUING EDUCATION AND PERSONAL EXPERIENCES. WE AIM TO PROVIDE VALUABLE INFORMATION CONCERNING, BUT NOT LIMITED TO, PILATES, FUNCTIONAL MOVEMENT, AND FITNESS. YOU TAKE FULL RESPONSIBILITY FOR ALL DECISIONS NOW OR IN THE FUTURE CONCERNING YOUR HEALTH, LIFE, AND WELL-BEING. THIS INFORMATION IS NOT TO BE USED AS MEDICAL ADVICE EITHER TO DIAGNOSE, TREAT, CURE, OR PREVENT ANY DISEASE OR AILMENTS. YOU SHOULD CONSULT A PHYSICIAN BEFORE BEGINNING ANY EXERCISE PROGRAM.