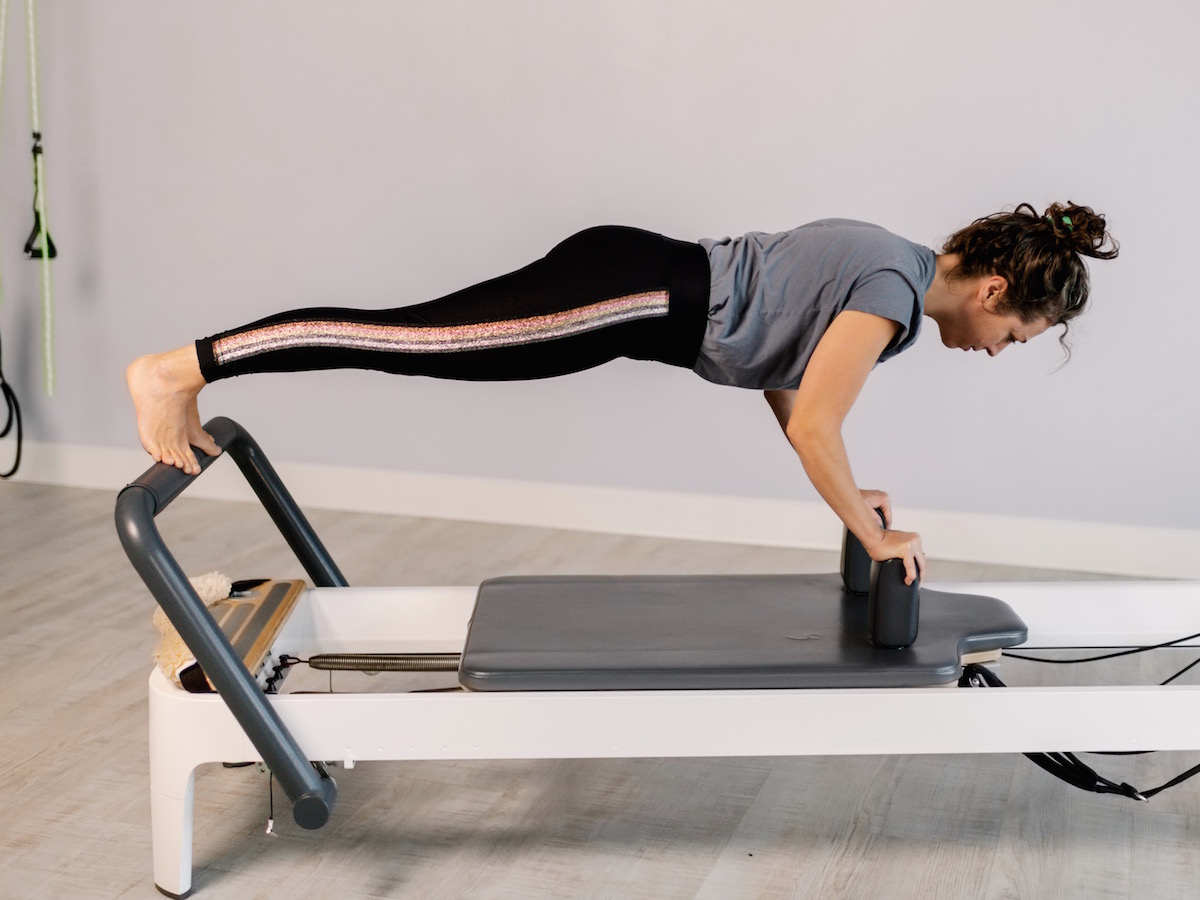 Build Your Endurance
Muscle fatigue in the middle of your plank?  Pilates is here to help.  We're targeting muscle, cardiovascular, and power endurance in September 90 Min Pop-Up Classes.
Step by Step Progressions (Level 2-3)
Join our On-Demand Virtual Studio! Offering structured mat, barre, and release workouts to deepen your understanding of movement and build a physical body in correct alignment.
Re-Balance (Level 2)
The Re-Balance class recognizes that all humans have asymmetrical breath, posture, and movement patterns. Appropriate for everyone, this class takes your classic Pilates reformer exercises and gets a little creative!  After all, your body isn't perfectly balanced right to left, so why would we treat each side the same?
Subscribe to our Studio Newsletter
Class Spotlights, Movement Tips, & New Releases
In Fort Wayne, IN
As an education-focused studio, we highly recommend introductory privates. No matter when you start exercising, Pilates group classes or privates are about the journey to overall health!
A Serving of Fitness
Pilates workouts and step-by-step exercise instruction
The Studio Blog
Your Fort Wayne Pilates experts weigh in on how the Pilates method of movement contributes to your overall fitness and health. Dive deeper into the what functional movement means and come out stronger in mind, body, and spirit.
I love everything about this studio! Fantastic instructors that customize your workout to YOUR body, clean & serene studio environment, modern state-of-the-art equipment - and it's great fun! I've been a student for almost ten years now and am stronger and more toned than I've ever been. Do yourself a favor and try a reformer class today!
-Annie H.
I love all the classes at Pure Movement. I take classes both online and in the studio. They're all great! Instructors are wonderful, very knowledgeable, very supportive. I always feel really good after a class and the longer I've been taking the better I feel physically and about myself and my body.
-Marion W.
I started going to Pure Movement Pilates about 2.5 years ago to improve my running and overall fitness through flexibility and strength on the recommendation of a friend. I haven't regretted it. I have tried every type of class and love that there is the opportunity for every fitness level to get an appropriate and tailored class. I even had some assistance, through private lessons, recovering strength and flexibility after hip surgery a year ago. Every instructor I have worked with has been fantastic.
-Jennifer C.
Professionalism, cleanliness, knowledge & expertise of Pilates! Support and willingness to make accommodations as need arises. Love this Studio.
-Sharon M.
I have been so happy with the instructor's knowledge and ability to give clear direction and cues. I feel I've gained strength and a better awareness of breath and movement. I feel challenged without feeling defeated.
-Lorri C.
I love how, even though consistent in teaching, every instructor provides some different techniques that helped me improve. Everyone is amazing!
-J. C.
Pilates is a great way to maintain flexibility, improve core strength and fight aging. The instructors at Pure Movement are the best!
-Carrie E.