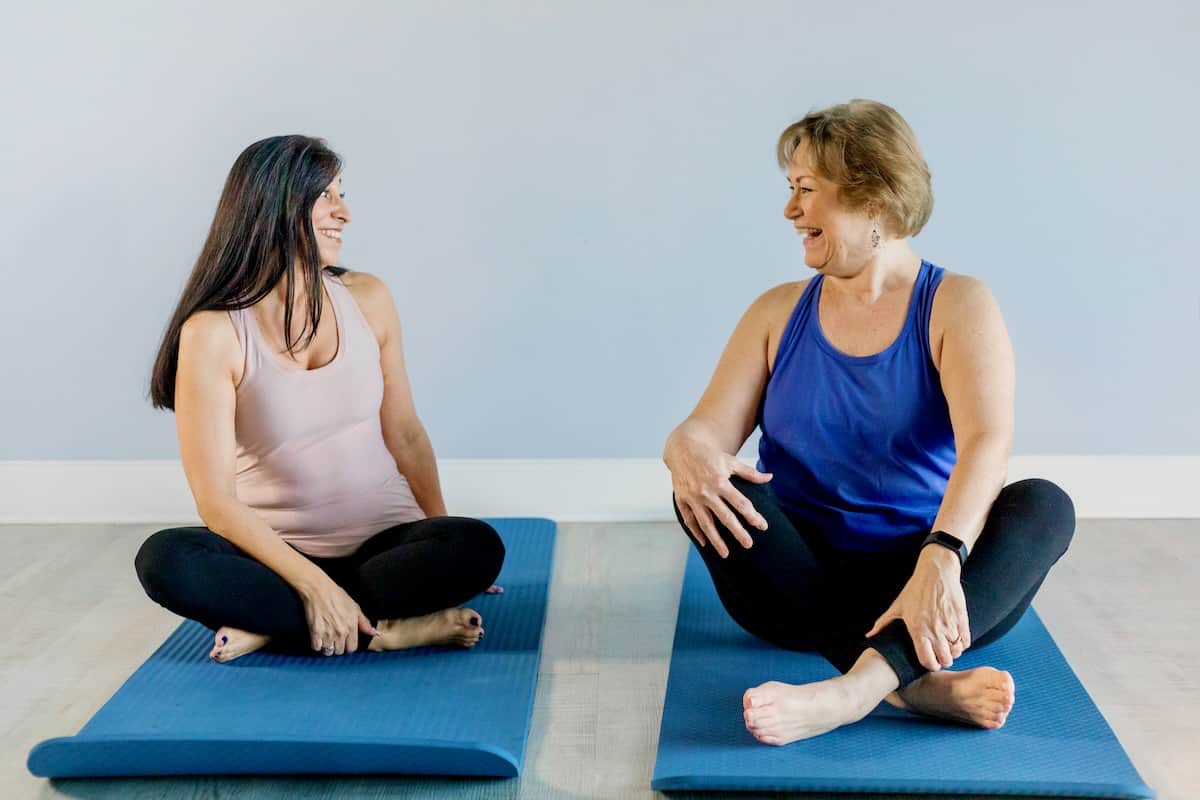 Early Bird Class
Get up and get moving in this 7:00 AM Wednesday Strengthen + Stretch Plus.  Geared towards experienced movers and Pilates students with limited injuries or physical restrictions. Students will need to know the basic repertoire and fundamental components around neutral spine, breathing, shoulder stability, spine articulation, and whole-body movement. 
VIRTUAL Classic Mat Flow (Level 2)
Now taught by our new instructor Maddie Nichols, this virtual class is perfectly suited for beginners with helpful tips and pointers. It is a great introduction to exercising the body as a whole and will prepare you for more advanced whole-body exercises.
Intermediate Mat Flow with Props
Join our On-Demand Virtual Studio! Offering structured mat, barre, and release workouts to deepen your understanding of movement and build a physical body in correct alignment.
Subscribe to our Studio Newsletter
Class Spotlights, Movement Tips, & New Releases
In Fort Wayne, IN
As an education-focused studio, we highly recommend introductory privates. No matter when you start exercising, Pilates is about the journey to overall health!
A Serving of Fitness
Pilates workouts and step-by-step exercise instruction
The Studio Blog
Your Fort Wayne Pilates experts weigh in on how the Pilates method of movement contributes to your overall fitness and health. Dive deeper into the what functional movement means and come out stronger in mind, body, and spirit.
I love everything about this studio! Fantastic instructors that customize your workout to YOUR body, clean & serene studio environment, modern state-of-the-art equipment - and it's great fun! I've been a student for almost a year now and am stronger and more toned than I've ever been. Do yourself a favor and try a reformer class today!
-Annie H.
This place is wonderful! I had my first lesson with Tresa, the owner. She is knowledgable, professional, and pleasant. I have some physical limitations and Tresa was able to quickly come up with helpful moves that have improved my comfort and mobility. The studio is beautiful and just has a great "vibe". The whole experience was very positive. Can't wait for my next lesson!
-Marion W.
I started going to Pure Movement Pilates about 2.5 years ago to improve my running and overall fitness through flexibility and strength on the recommendation of a friend. I haven't regretted it. I have tried every type of class and love that there is the opportunity for every fitness level to get an appropriate and tailored class. I even had some assistance, through private lessons, recovering strength and flexibility after hip surgery a year ago. Every instructor I have worked with has been fantastic.
-Jennifer C.