Group Classes, Levels, & Pricing
Group classes are an amazing way to enjoy the benefits of Pilates within a whole community.  We'll go through our studio's group classes, our levels, and our pricing details.  Whole-body movement, especially mindful movement like that of Pilates, is about growing in your self-awareness of how you move, not just moving.
As an education-focused studio, an Introductory Private Pilates session is required before starting group classes.  This is an opportunity for our instructors to give you feedback on how you move.  They will also recommend what group classes to take, what levels to consider, and which pricing option is a good place to start.  But no matter when you start exercising, Pilates is about the journey to overall health!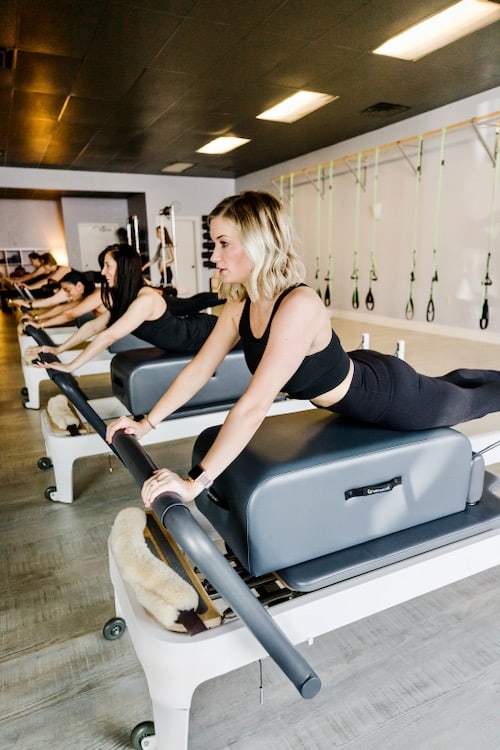 We offer 4 different levels so we've got something for everyone!  When picking which level to take, think about your ability to move.  Are you mostly sedentary, do you already exercise a lot, are you recovering from surgery or injury?
If you're in class and you think I can't do this exercise but I know I can't do this exercise – that's a good place to start!  It's challenging your motor learning, you're out of your comfort zone and you're tapping into new muscle strength and coordination.
Let's say you've been in a particular class level for some time and you have great body awareness and knowledge of each exercise. You can follow the cues without even thinking about it. What was once a new skill has now been practiced to become second nature and happens automatically.  If this is this case, you may want to consider challenging your fitness and going up a level.
If you've been taking a class level for a while and still find yourself humbled by movement and are excited to try to break an exercise down into its conscious parts of awareness, that is a good place to be! You're exploring the benefits of mindful movement. This level is an excellent place for you to perfect the nuances of each motor skill and hone new movement patterns. This is where your daily Pilates practice transcends the studio and starts to affect how you sit, how you walk, and how you move throughout your life.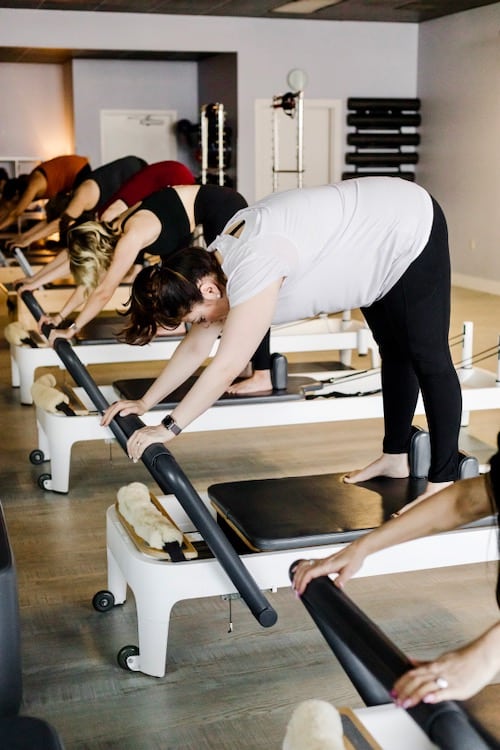 We offer a Membership and Drop-In option for group classes.  We recommend coming twice a week to see the best Pilates fitness results.
If you know your schedule and it's the same week-to-week, studio memberships are a great way to stay consistent!
If you're not sure of your schedule and availability, a drop-in class package allows you to pick and choose a class when you know your availability.