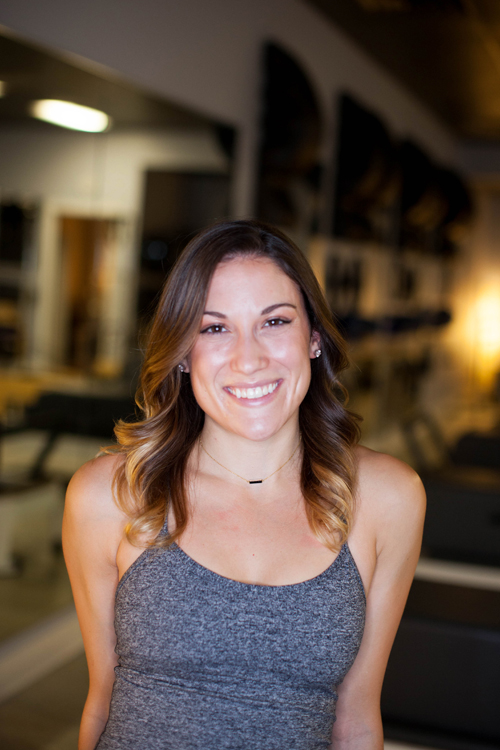 Certified Pilates Instructor
Erika, a Fort Wayne native, took her first Pilates session as a newly engaged, newly graduated communications major, as a way to explore a new method of fitness. She quickly realized that movement was her passion and wanted make it her career. Erika was a former competitive year round volleyball player, which gave her the ability to think quickly and move efficiently, that has benefited her in both her teaching skills and personal Pilates practice. "Pilates is the perfect combination of stretching and strengthening," Erika says, "and everyone needs more of that in their life." Her signature phrase is "peace and love," and it radiates in her fun, vibrant classes, that leave you pleasantly sore and cheerful in their completion.
Erika loves working with all populations, but especially loves developing men's Pilates programs for her Monday night Men's Pilates series.
In her free time, Erika enjoys doing yoga, barre, taking walks with pup Sophie, and drinking craft beer with her husband, Joe.