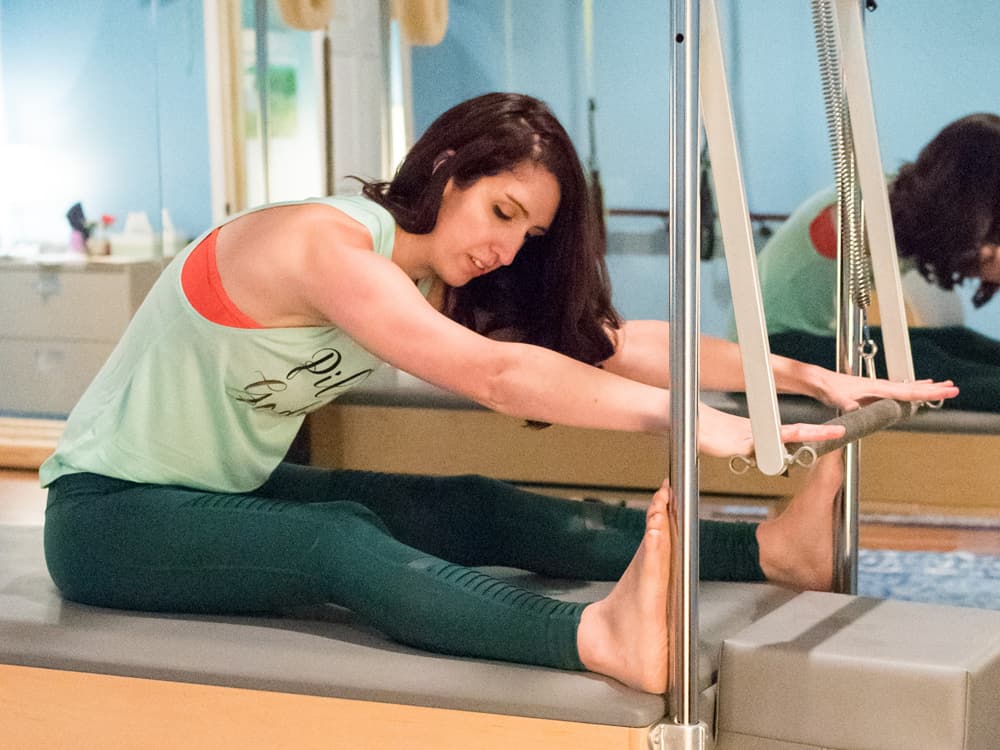 Many students enjoy the group setting and camaraderie that group classes offer. Additionally, group classes offer a more affordable option for students. Despite their larger size, group classes offer a personal and tailored experience, with classes no greater than seven (7) for apparatus classes. Our group classes are creative and dynamic, offering something for every level and every body.
In some instances, private sessions are often the most appropriate instruction option for clients. Private sessions allow for one-on-one attention, allowing clients to better meet specific goals or to tailor instruction to certain specific needs. Private sessions have flexibly proven to be great options for client athletes needing specific muscle group work as well as for those suffering from chronic pain/injury or those recovering following a surgery. Additionally, with professional instructors on site six days a week, private sessions have proven to be a great option for clients having limited schedules that otherwise inhibits regular attendance in group classes.
Semi-private sessions (limited to two or three students) still offer most of the advantages of a private teaching setting while having a smaller individual cost. Often people will schedule and attend semi-privates with a friend who shares similar fitness goals or who may need complimentary muscle/therapy work. In addition, semi-private sessions may be flexibly scheduled at client convenience.