Did you know the exercise method Pilates is actually named after its inventor, Joseph H. Pilates? In its history, Pilates as a movement method has benefited people from military vets to athletes, to celebrities to your neighbor. It is much more than a lofty leisure activity enjoyed by only some. Joseph Pilates invented a series of approximately 500 precisely designed movements and has influenced the fitness world since the 1920s!
The Man Behind The Movement.
Joseph Pilates went to England in 1912, where he worked as a self-defense instructor for detectives at Scotland Yard. Along with other German nationals, Pilates was interned on the Isle of Man as an "enemy alien" at the outbreak of World War I. During his internment, Pilates refined his ideas and trained other internees in his method of movement.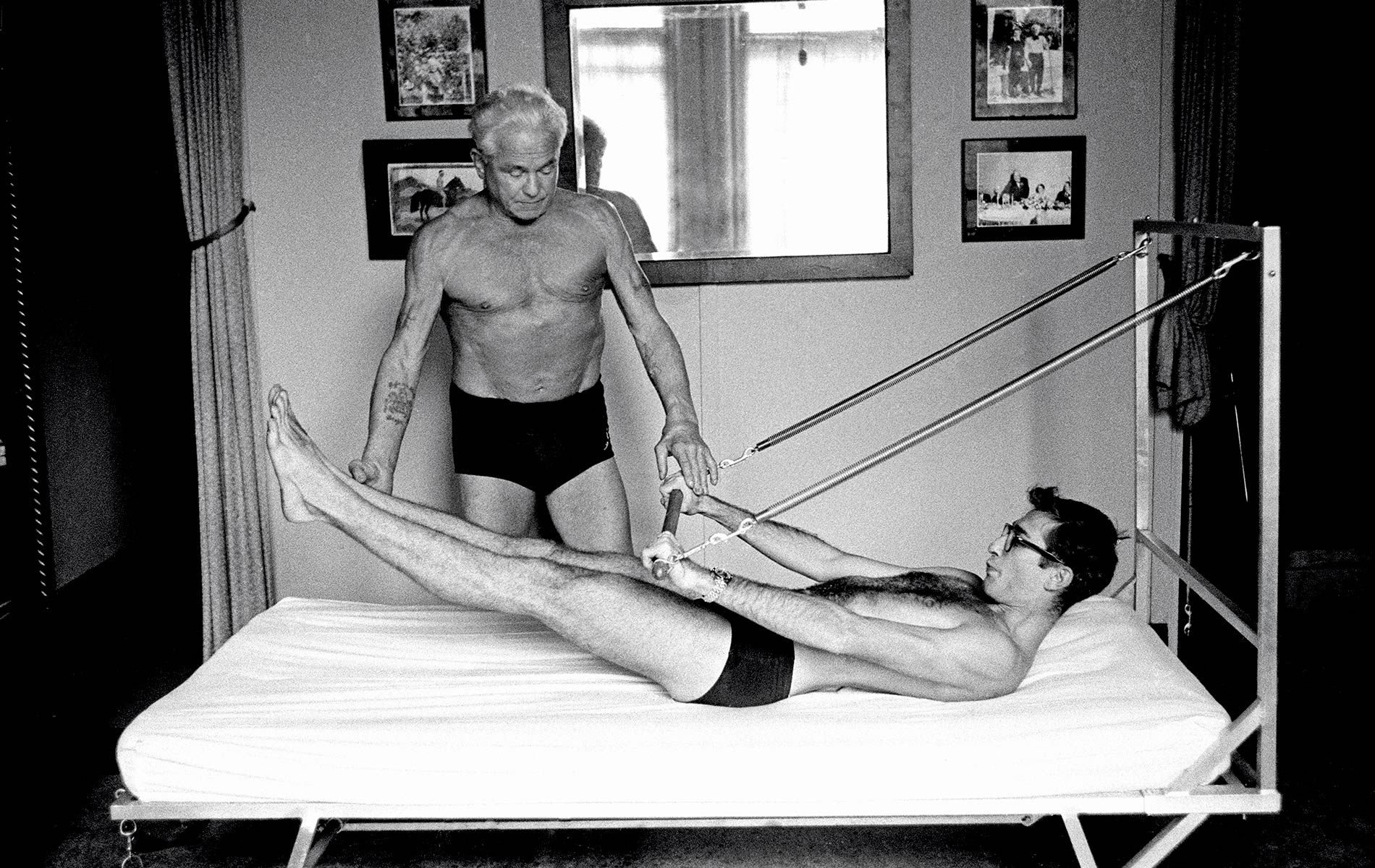 He rigged springs to hospital beds, enabling bedridden patients to exercise against resistance. This innovation led to his later equipment designs and you can still see it in the studio today. When the 1918 influenza epidemic struck England, killing thousands of people, not a single one of Joe's trainees died. This, he claimed, testified to the effectiveness of his system. Perhaps a little historical perspective on the Pilates method of movement for us today!
In 1926, Joe immigrated to the United States. During the voyage, he met Clara, whom he later married. Joe and Clara opened a fitness studio in New York, sharing an address with the New York City Ballet.
By the early 1960s, Joe and Clara could count among their clients many New York dancers. George Balanchine studied "at Joe's," as he called it, and also invited Pilates to instruct his young ballerinas at the New York City Ballet.
"Pilates" was becoming popular outside of New York as well. As the New York Herald Tribune noted in 1964, "in dance classes around the United States, hundreds of young students limber up daily with an exercise they know as a pilates, without knowing that the word has a capital P, and was a living person."
The Growing Pilates Movement.
Joe continued to train clients at his studio until his death in 1967, at the age of 87. In the 1970s, Hollywood celebrities discovered Pilates via Ron Fletcher. A dancer in the Martha Graham dance company and student of Pilates himself, Fletcher went on to open his own studio in Beverly Hills, further exploring and shaping the Pilates method we know today.
Where the stars go, the media follows. In the late 1980s, the media began to cover Pilates extensively. The public took note, and the Pilates business boomed. "I'm fifty years ahead of my time," Joe once claimed. He was right. No longer considered the workout of the elite, Pilates entered the fitness mainstream.
The Take Away.
The history of Joseph Pilates is still being written as his movement continues to influence our health and communities. He developed and trained the body through the mind. Used by over 10 million Americans and counting, the focus on balanced strength and flexibility to improve posture, reduces stress, and create long, lean muscles is more than just a workout. It's a whole-body method of movement.